From a social entrepreneur's desk: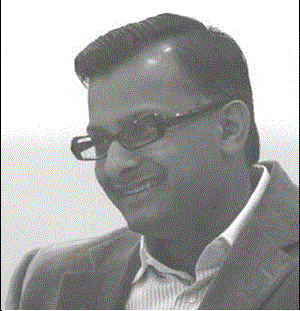 Our suffering patients need more care and more human touch, our rush to create wealth is consuming humanity,we need more responsible medication and more human touch in healthcare. This has led us to pursue our journey of 'social entrepreneurship' in healthcare. We at Swati Spentose are the new age entrepreneurs who are committed to 'being the change we want to see'.
We are the first private Indian company to lead a dedicated initiative on a neglected disease like IC and soon on Varicose Veins, hemorrhoids & diabetic nephropathy. More than 300 patients in 64 cities through 74 doctors share a feeling of deep JOY & Satisfaction, for what our initiatives of last 5 years have achieved, at a cost of more than 5 Crore invested accords the scientific platform
We are committed to the awareness and management of this neglected disease IC. We The history of IC dates back to the 18th century: welcome doctors, patients, NGO's, individuals and anyone who is willing and committed to making the life of suffering patients comfortable and help them live a normal life.
-VISHAL JAJODIA CEO
VOLUME 2, ISSUE 1 January 1,2012
"For better or for worse." "In sicknessand in health." Both phrases are often used inweddings, though the newlyweds may nocompletely realize just what those words mean. ICpatients and their spouses are putting such vows tothe test navigating this painful, chronic conditiontogether. How they navigate the hard times canimpact how they feel. The study: In November, researchers from Queen's University in Ontario, Loyola University Medical Center inMaywood, III., and the University of Rochester Medical Center in Rochester, N.Y., released theirfindings that a supportive spouse can improve themental health quality of life in women sufferingfrom IC..... READ MORE
VOLUME 2, ISSUE 1 January 1,2012
Do you miss enjoying an occasional glass of wine? Wines can irritate a sensitive bladder in several ways. They are naturally acidic and thus, like orange juice or coffee, can trigger IC symptoms. Did you know, however, that some wines are lower in acid than others? Some wines have high alcohol levels which can make a tender bladder sting, particularly for patients with active Hunner's Ulcers. Patients sensitive to histamine (i.e. as found in chocolate, aged cheeses or sausages) might find red wines more irritating than white wines. Luckily for ICers, there are thousands of wines on the market today to taste. Many may be bladder irritating but some might work for you when enjoyed in moderation. It simply requires some work on your part to learn mo moderation. It simply requires some work on your part to learn more about wine, how and where grapes are grown and how it's made. Here's a brief glimpse into the science of winemaking and what to look for when searching for a more bladder friendly wine. Even if wine isn't your thing, a day visiting vineyards and wineries can still be enjoying for their often lush gardens, entertaining tours and supplementary products, such as olive oil and lavender....READ MORE
VOLUME 2, ISSUE 2 January 15,2012
Of the nearly 1 million Americans with IC, an estimated 10% are male. While IC in general may not generate a lot of attention, male IC patients get even less attention than their female counterparts while their suffering is the same. One of the biggest challenges any IC patient faces is getting a correct diagnosis. This is especially true for male patients who often hear a diagnosis of prostatitis before anything else. Dr. Stanley Antolak, founder and director of the Center for Urologic and Pelvic Pain in Lake Elmo, Minn., pointed to a study released a few years ago by Roberts and Krieger showing that 95% of men diagnosed with prostatitis have no evidence of infection or inflammation. Staggering numbers, indeed. While getting diagnosis of IC as a man can be at least as challenging as it is for a woman, it is certainly not impossible....READ MORE
VOLUME 2, ISSUE 2 January 15,2012
Research regarding urinary tract infections may be of interest to IC patients. A fewof us have chronic bladder infections as well as IC, and many of you'll recall your bladder problems starting off with a genuine culture-verified bladder infection. The relationship ofIC to bladder infection has been a controversial one for the last 20years. In bladder biopsies of IC patients, no one has consistently found one infective organism that could be an underlying cause for IC. In studies during the 1990's....READ MORE !