From a social entrepreneur's desk: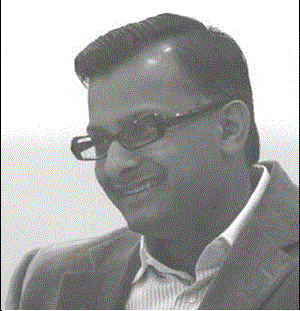 Our suffering patients need more care and more human touch, our rush to create wealth is consuming humanity,we need more responsible medication and more human touch in healthcare. This has led us to pursue our journey of 'social entrepreneurship' in healthcare. We at Swati Spentose are the new age entrepreneurs who are committed to 'being the change we want to see'.
We are the first private Indian company to lead a dedicated initiative on a neglected disease like IC and soon on Varicose Veins, hemorrhoids & diabetic nephropathy. More than 300 patients in 64 cities through 74 doctors share a feeling of deep JOY & Satisfaction, for what our initiatives of last 5 years have achieved, at a cost of more than 5 Crore invested accords the scientific platform
We are committed to the awareness and management of this neglected disease IC. We The history of IC dates back to the 18th century: welcome doctors, patients, NGO's, individuals and anyone who is willing and committed to making the life of suffering patients comfortable and help them live a normal life.
-VISHAL JAJODIA CEO
VOLUME 3, ISSUE 1 FEBUARY 15, 2013
Which foods should I avoid? As a general rule foods high in acid (i.e. orange juice, coffee, tea) create irritation in much the same way that lemon juice poured on a wound on your hand would feel. It hurts! Foods that stimulate nerves (i.e. caffeinated drinks) are notorious for triggering the already sensitized nerves in the bladder. Foods high in histamines (i.e. chocolate) can trigger an allergy like reaction. Some, but not all, patients may struggle with foods high in sodium or.....READ MORE
VOLUME 3, ISSUE 1 FEBUARY 15, 2013
Having a diagnosis of Interstitial Cystitis/Painful Bladder Syndrome can arouse negative feelings and emotions. These feelings are normal, especially .....READ MORE